A Better Outdoor Blinds Solution
Create your perfect outdoor space with Ziptrak outdoor blinds. We supply and install Ziptrak blinds so that your home or business can reflect your style, without compromising on quality.
With advanced features and a sleek design, Ziptrak blinds are perfect for anyone looking to enhance their space. For genuine, professionally installed Ziptrak blinds that are made-to-fit your unique residential or commercial space, you need Jim's.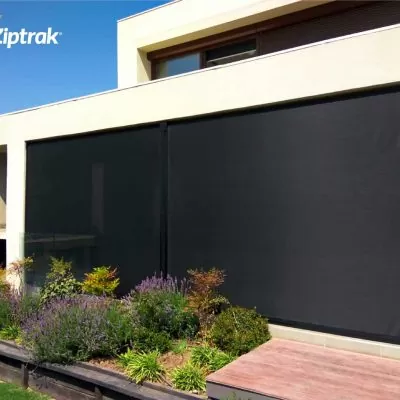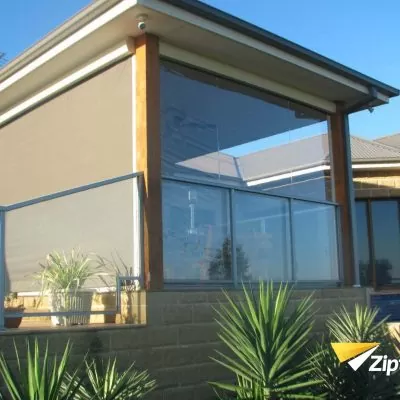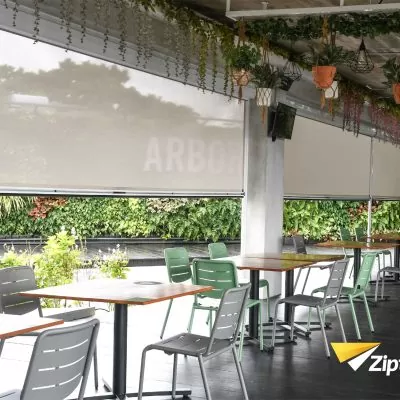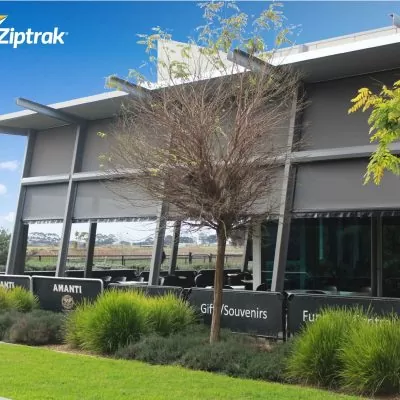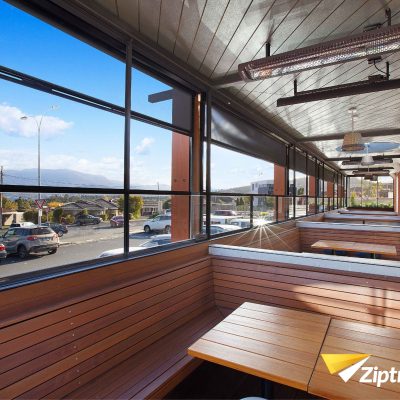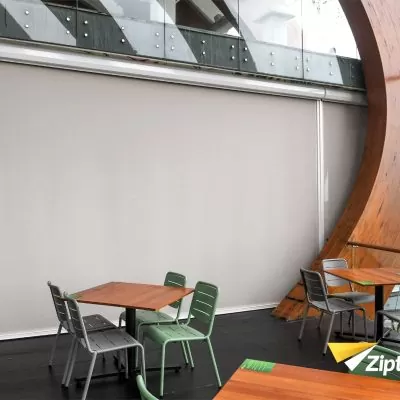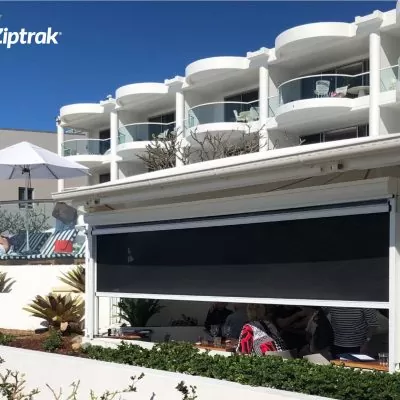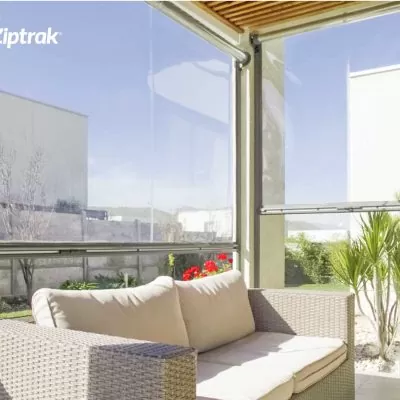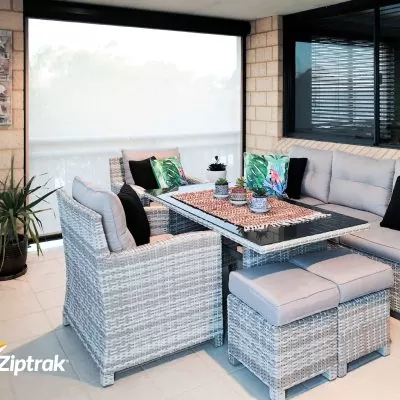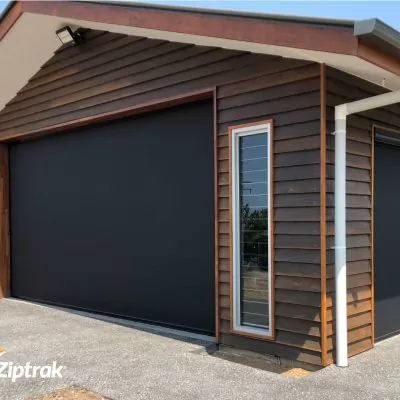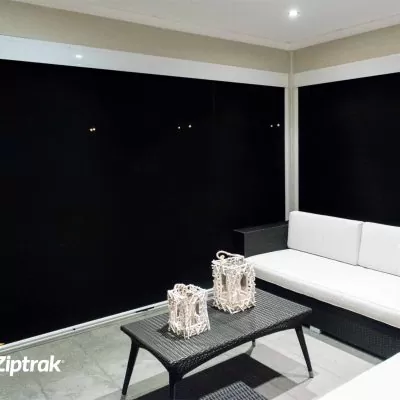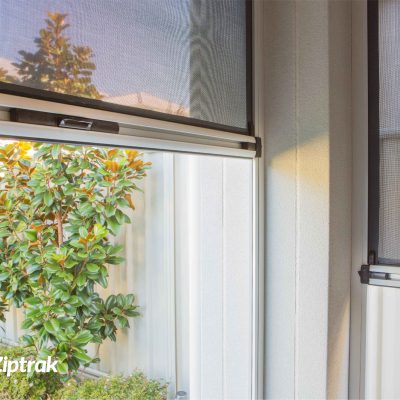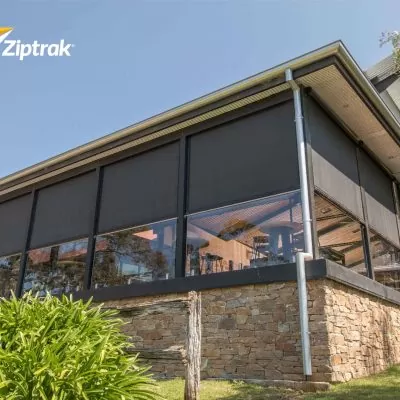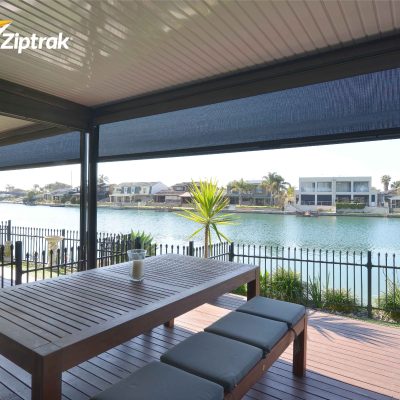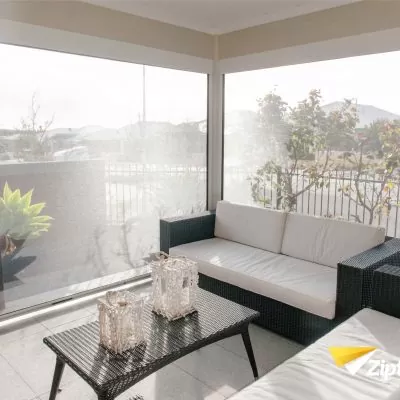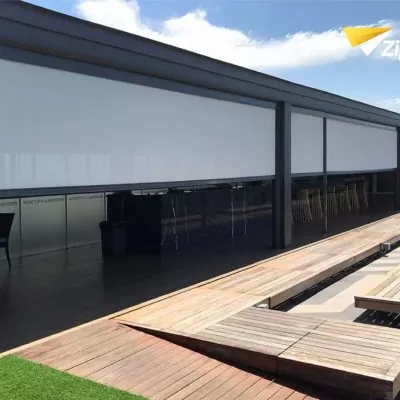 Ziptrak's Innovative Design Features
Ziptrak is a leader in the Australian blinds industry. With a multi-patented, unique track-guided design, there's plenty of features to enjoy.
Expert Ziptrak Installers Near Me
We're available in SA, VIC, QLD and NSW. Get in touch with your local Jim's to request a free measure and quote!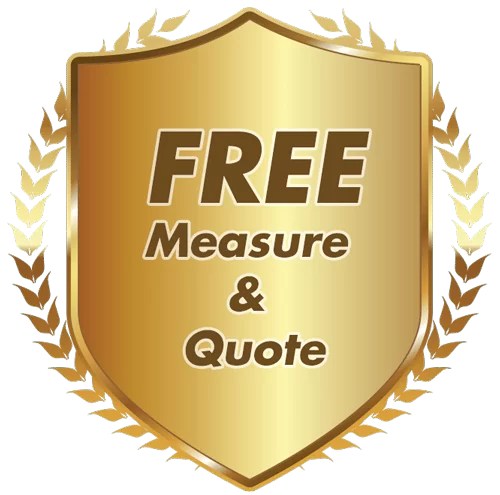 Residential and Commercial Ziptrak Solutions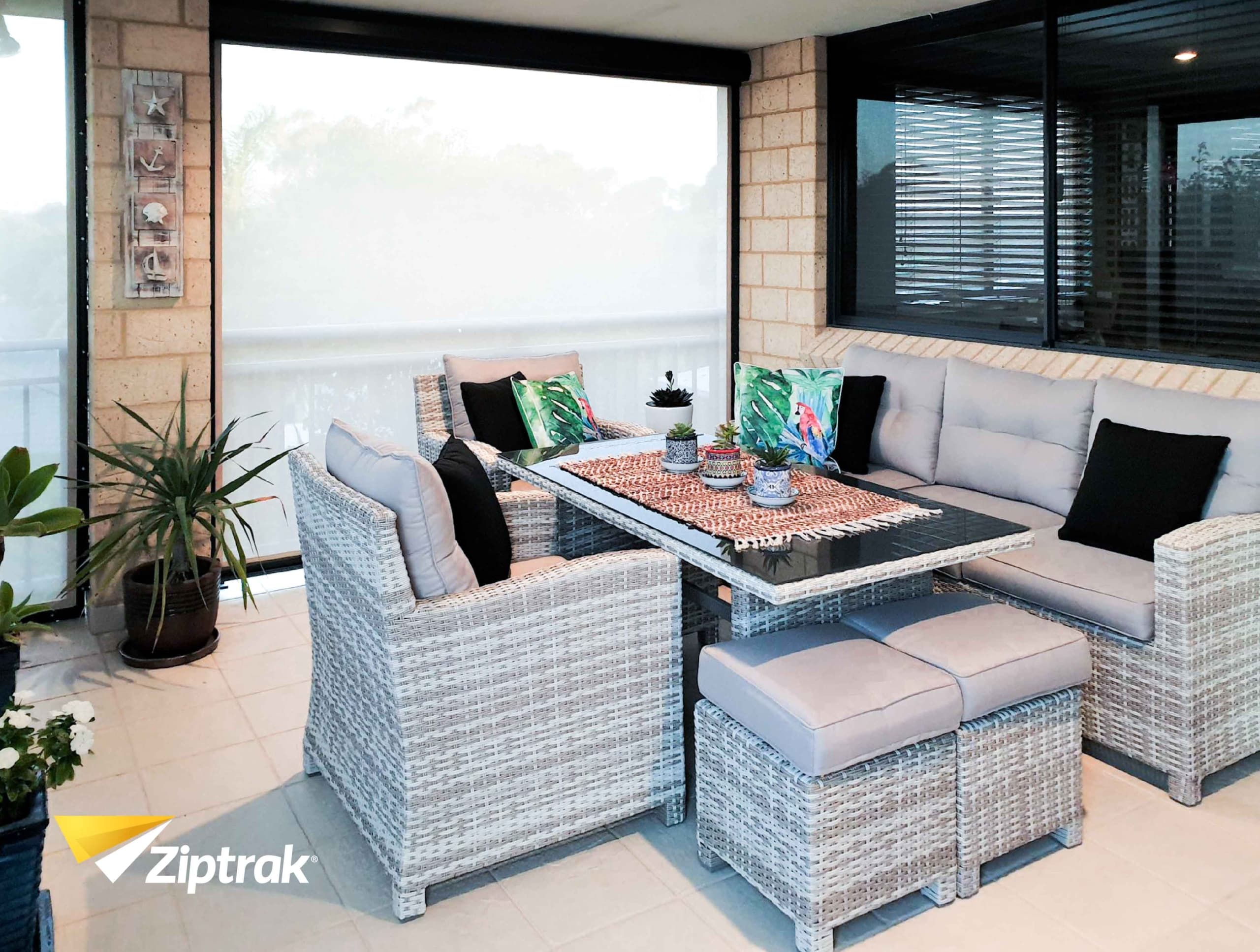 Residential
Ziptrak outdoor blinds instantly create a brand new space in your home, ready to entertain family and friends. Protected at any time of the year, with a sense of seclusion and sanctuary, you'll spend more time enjoying life outdoors.
Commercial
Improve your bottom line with increased capacity and a longer season. Ziptrak blinds connect your indoor and outdoor environments into one harmonious space. Reimagine your area and move beyond business indoors.
Experience the Ziptrak Benefits
Stop those pesky mosquitoes and flies from bothering you and your family. Ziptrak blinds allow you to spend hours outdoors without the need for bug repellant sprays.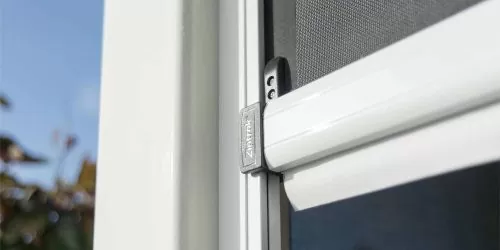 Add Instant Street Appeal
Quality Ziptrak blinds can do wonders to your home's visual interest and can even add value to your home. With a range of colours and materials, to choose from, there's options for every home or business.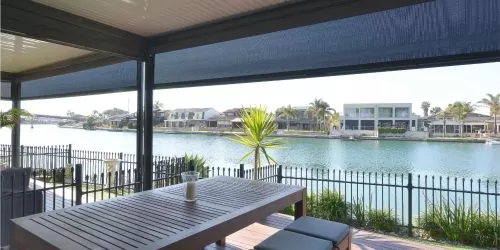 You could save energy and money by reducing your reliance on air conditioning and heating, thanks to Ziptrak's sealed barrier system.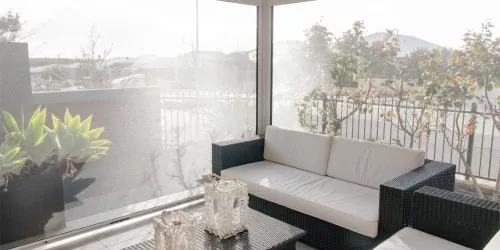 Create an extra living area with Ziptrak. Relax and enjoy your outdoor space year-round with control over the light, airflow and temperature thanks to the sealed system.
Enjoy complete privacy at a moment's notice without compromising on convenience or style. You can create a quiet and peaceful space, whenever you need it.​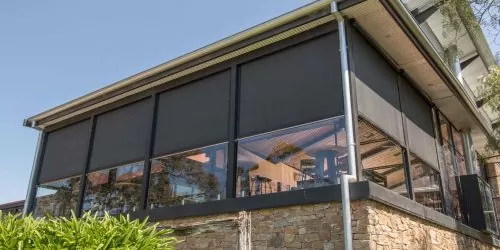 Protection from the Elements
ZipTrak's sealed blind system shields you, your patio and your furniture from wind, rain, dust, glare and insects. Make the most of our beautiful climate but protect yourself from undesirable weather.
Ziptrak Blinds the Way You Want Them
Ziptrak's Sunscreen Mesh material is strong and durable, perfect for those looking to add a touch of luxury to an outdoor area. Depending on the weight and weave density of the mesh, you can enjoy:
Reduced heat transmission
70 – 99% wind, rain, sun and UV protection
Privacy, but still with a view
Potentially lower energy bills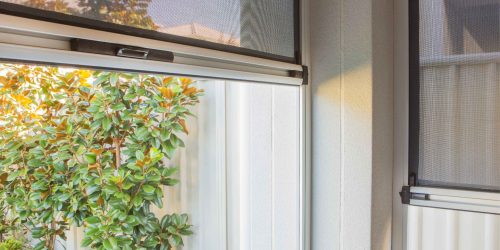 Don't want your blinds to get in the way of that stunning view you've paid for? Ziptrak's high-quality PVC is a great option and comes in clear and tinted versions. Take advantage of the:
Completely rain and wind proof surface
High quality PVC for clear views beyond
Insulating properties for maintaining warmth within
Durable PVC that won't discolour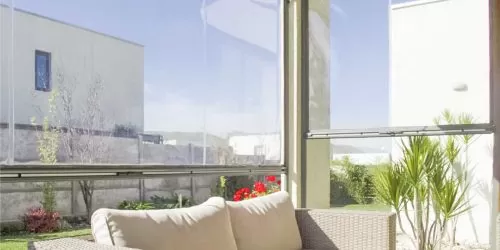 Versatile Hardware Colour Options
Ziptrak offer a range of readily available hardware colours for your outdoor blind, including the vertical tracks, bottom bar, pelmets or head box. Complement your existing colour palette with the range Ziptrak colours available.
Can't find the perfect colour to suit your space? We can powder-coat this hardware to suit the specific colour you have in mind.

Ziptrak blinds are designed to cover wide spans without the need for additional vertical supports, allowing you to enjoy an uninterrupted view. We can install a single Ziptrak blind up to 5.5 metres wide for clear PVC, and up to 6 metres wide for Sunscreen Mesh. For spans wider than this, we can include Ziptrak Removable Posts or standard fix posts to suit.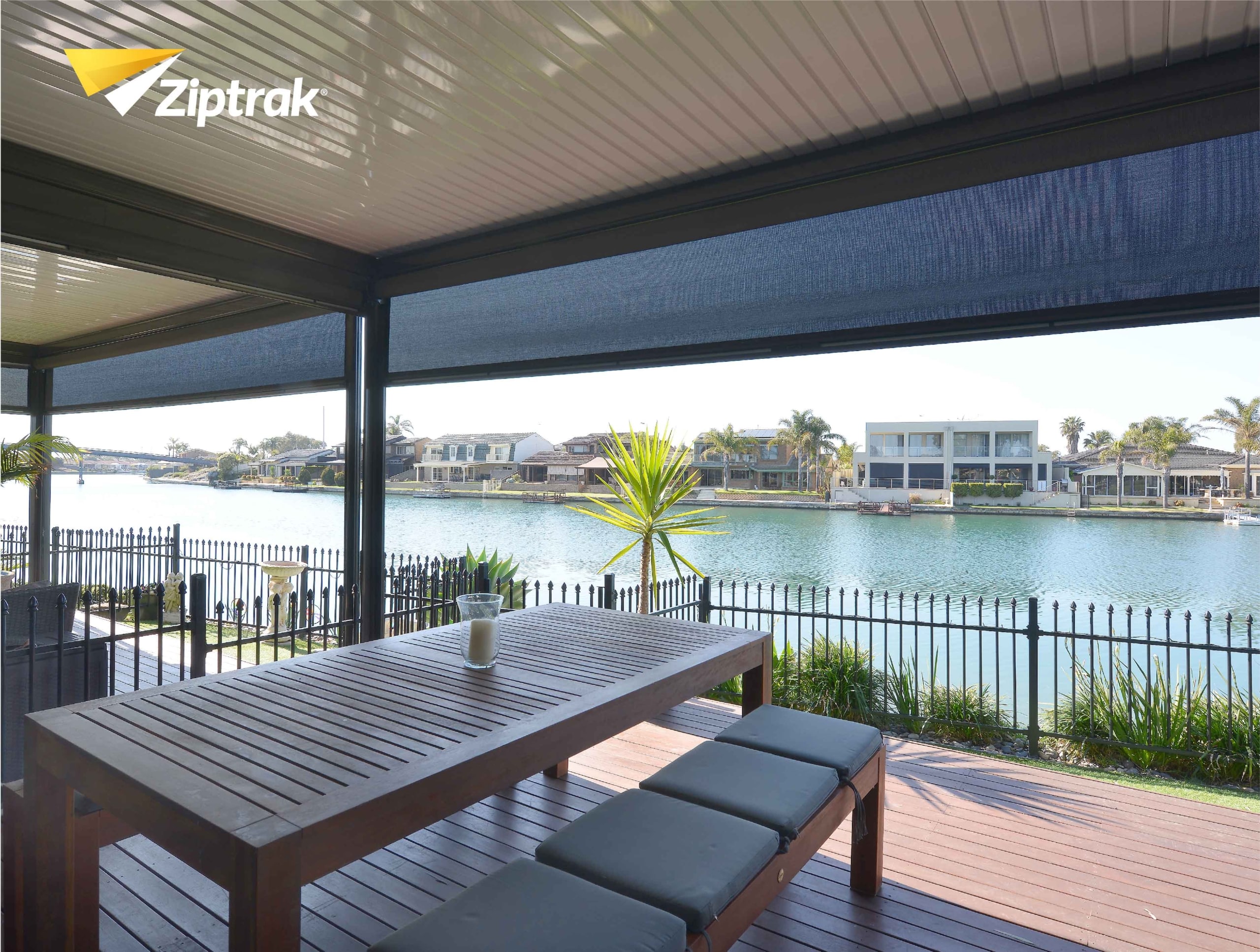 A weather strip installed at the bottom of the blind provides additional protection from the elements, so water, leaves, dust and insects are even less likely to enter your space while prevents damaging the surface where the blind rests.

A pelmet encloses and protects the system from weather and creatures, ensuring your blinds will look great and operates effortlessly for years. Highly recommended for blinds installed outside of the structure.
The patented Ziptrak® system is even easier to use with the unique Centre Lock Release. Secure the blind at the bottom, but raise it with one touch in just seconds. Yet another remarkable and intuitive solution that makes outdoor entertaining a pleasure.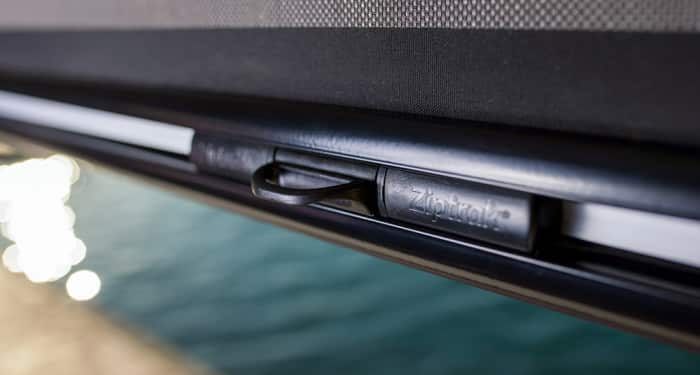 Avoid reaching up to retract the blind and bending down to lock the blind with the affordable addition of a pull stick to your system. With a robust design and smooth finish, operating the blind is intuitive and simple.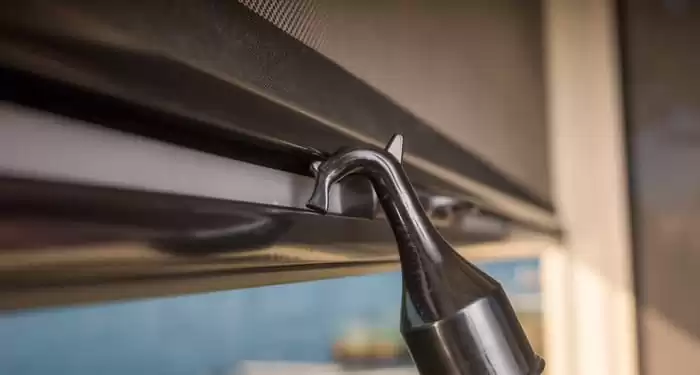 Motorisation is a popular option for many households and commercial applications. It can be particularly useful for larger blinds or blinds mounted in hard-to-reach locations. With the touch of a button, the blind can be lowered, operating on either household or solar power. The motor is hidden within the pelmet and looks no different to a non-motorised blind. You can stop the blind at any height, whilst the motor provides a quiet, smooth glide.
If you're looking to cover an opening wider than 6m, the Ziptrak® removable post is the perfect solution. Split your opening into different sections, providing more options, such as a smaller opening that acts as a door to your backyard. Ask your retailer for their recommendation on how to effectively design your openings.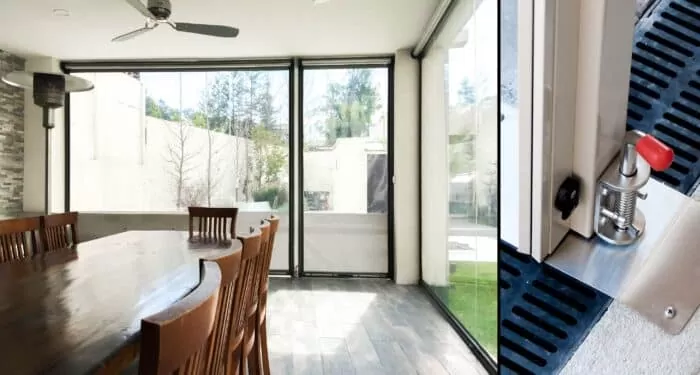 Check out the latest ZipTrak Brochure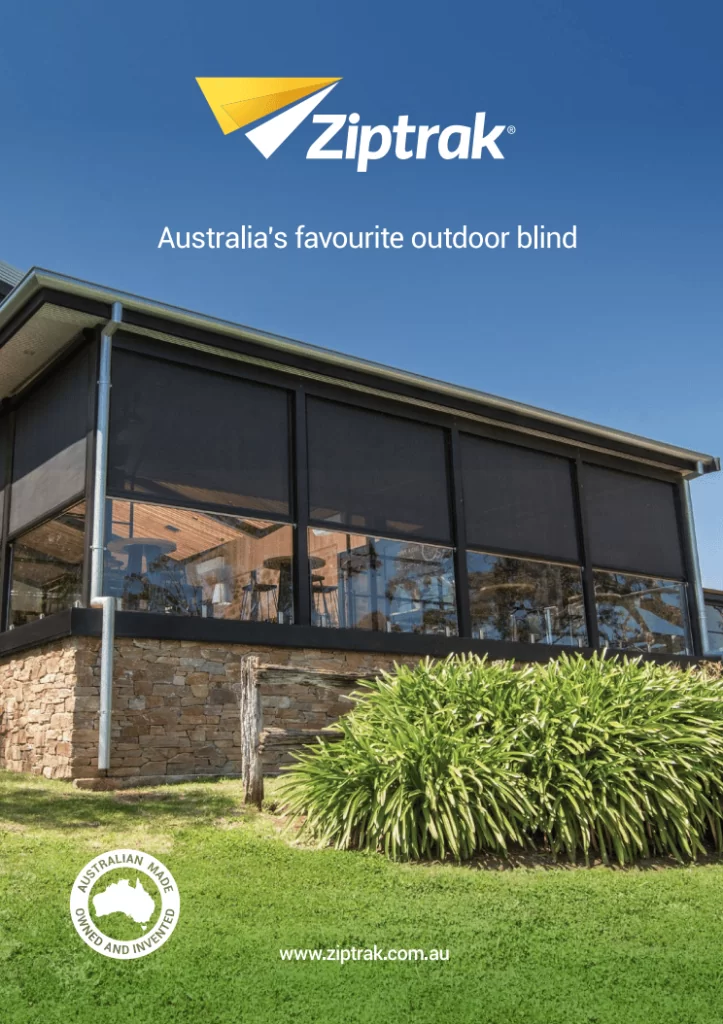 Frequently Asked Questions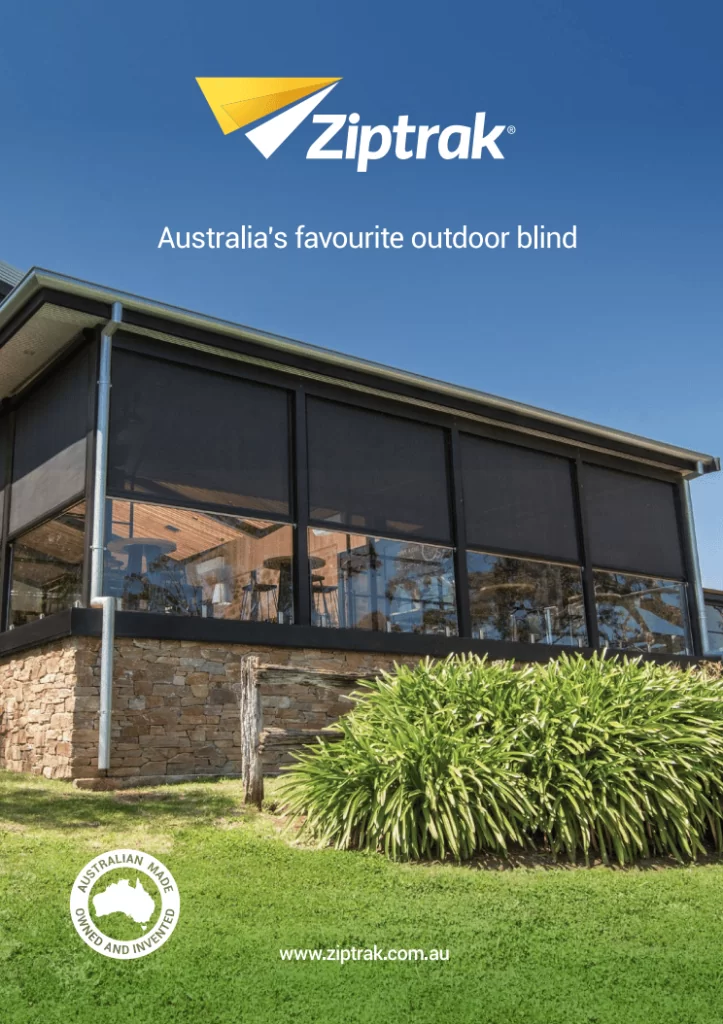 Not the question you're looking for? Get in touch with our team and your local franchisee will get back to you to answer any questions you might have. 
Over 2,400 5-Star Reviews
We're Trusted by 2,400+ Satisfied Customers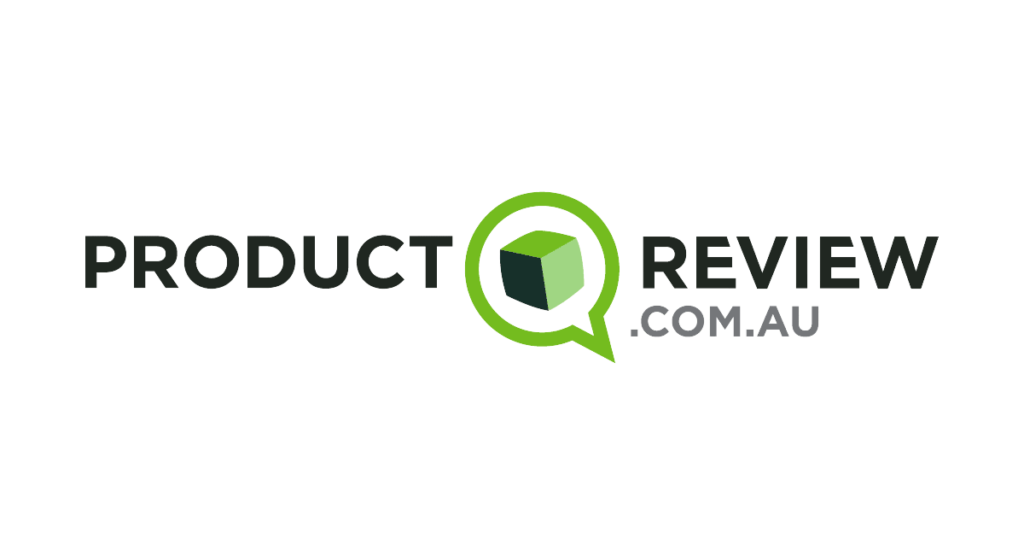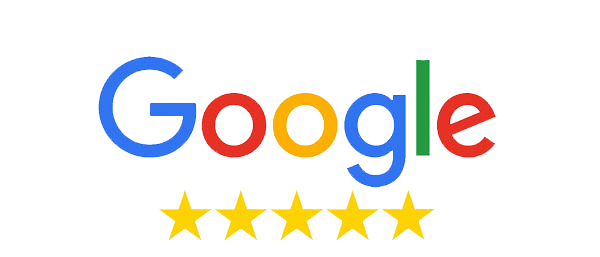 "I was contacted by Arun after submitting an online query for blinds to be installed. Arun responded within minutes and the rest is history. Arun came to measure for blinds and he was incredibly polite, kind and offered much advice and options. I booked with him immediately and the communication after that was brilliant"
"Jim's Blinds on the Gold Coast was the most professional person I have dealt with for some time. Love my Shutters"
"I'm really happy with the service I received from Alan, and the two guys who installed my blinds were lovely too. All I need now is a bit of sunshine to put them down and appreciate their use"
Ready to Request a Quote?
Our team of local blind and shutter experts are ready to help!
With Jim's, you'll be dealing with a locally-owned and operated business who is passionate about customer service. Plus, you'll be confident in knowing you're backed by the Jim's Group 100% Customer Satisfaction Guarantee!